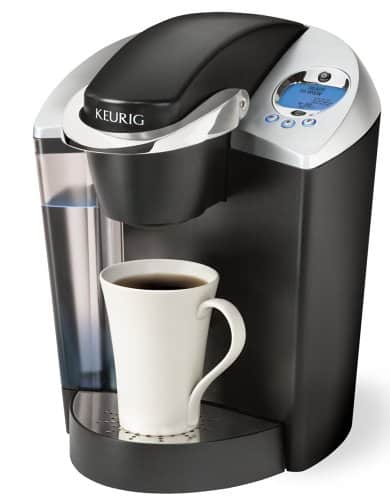 Voiding warranties is fun. 😉
Remember how I posted about going shopping at the Goodwill half off Saturday event? While I was there I picked up a used Keurig B60 for $10. It's hard to say no to a $100 coffee maker for $10, even with the possibility that it's horribly broken.
I got it home all excited, plugged it in.. and found that it was horribly broken. It would not even turn on. No lights, no power, no reassuring bubbling of the water heating up. 🙁
Some Google searches and YouTube videos later and I knew what the most likely culprit was, and the best way to go about fixing it. It seems that this is a common issue with Keurig, where the power transformer gets wet and then the machine just refuses to turn on.
Luckily, Ebay had the part for $10. My coffee maker just doubled in price, but $20 is still *WAY* cheaper than $100. Plus I like tearing things apart and fixing them, so that's a bonus.
One good Saturday morning later, and I have this: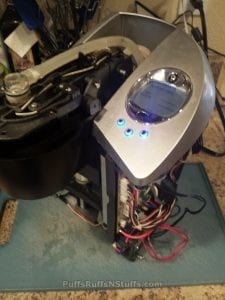 Save
Now to just get it all back together and de-scaled.