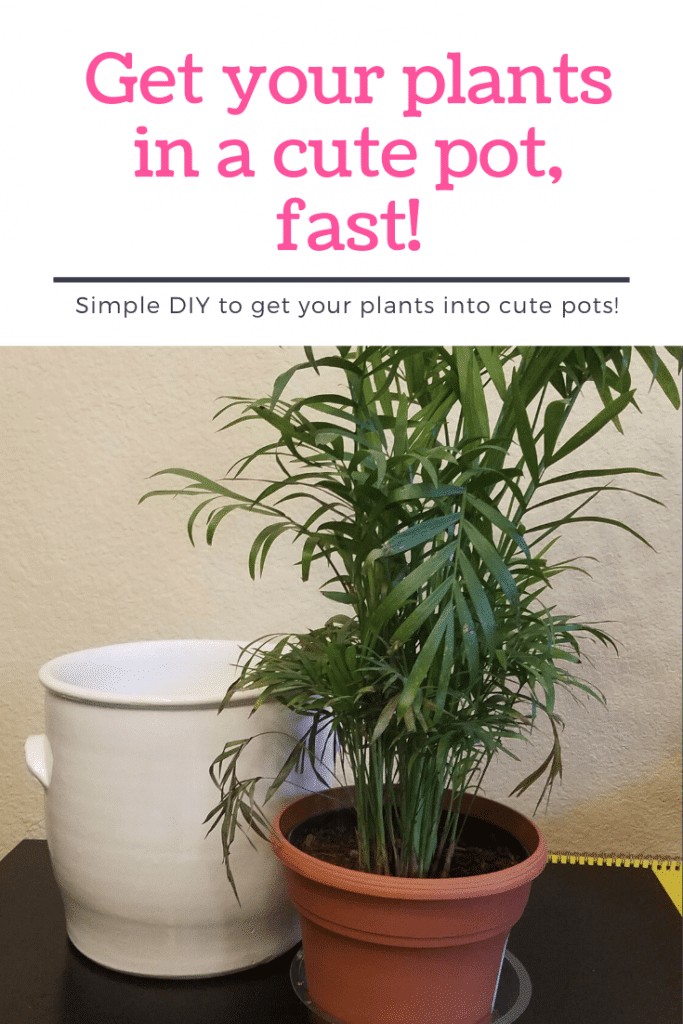 Plants in a cute plant pot are a huge trend right now. Most plants that you buy come in a really ugly plastic container. I used to transplant my plants into a new pot after getting home. After discovering this dead simple trick, I stopped transplanting my plants. Read this post to find out how I get my plants in a cute pot now.
There are numerous studies saying how good plants are for you. They improve air quality, relieve stress, and look good. The containers that plants come in are quite ugly. It used to be I would transplant each new plant into a cute pot like this one here. This was a risky proposition for me – often my plans would die from the shock of the transplant.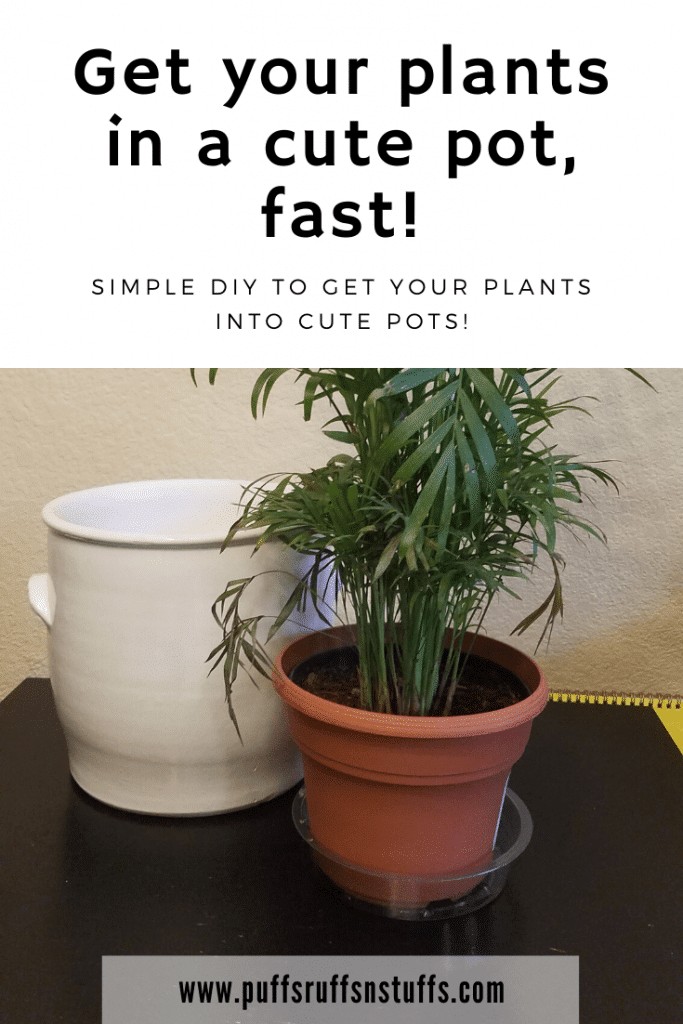 It took me longer than I would like to admit to think of this neat trick to avoid the risk of transplanting new plants. I was too stuck in "my plant needs to be transplanted!" to think around the problem. I now avoid transplanting my new plants completely.
This trick to get your new plants in a cute pot is dead easy. To start, find your new plant in it's ugly pot at your local nursery. It doesn't matter how ugly the pot is. The only thing that matters is that you like the plant. Once you have your new plant, then go look for a pot to put it in. Need some cute pot ideas? Check out this post of cute plant pots. You want your pot to be slightly bigger than the pot the plant is in currently.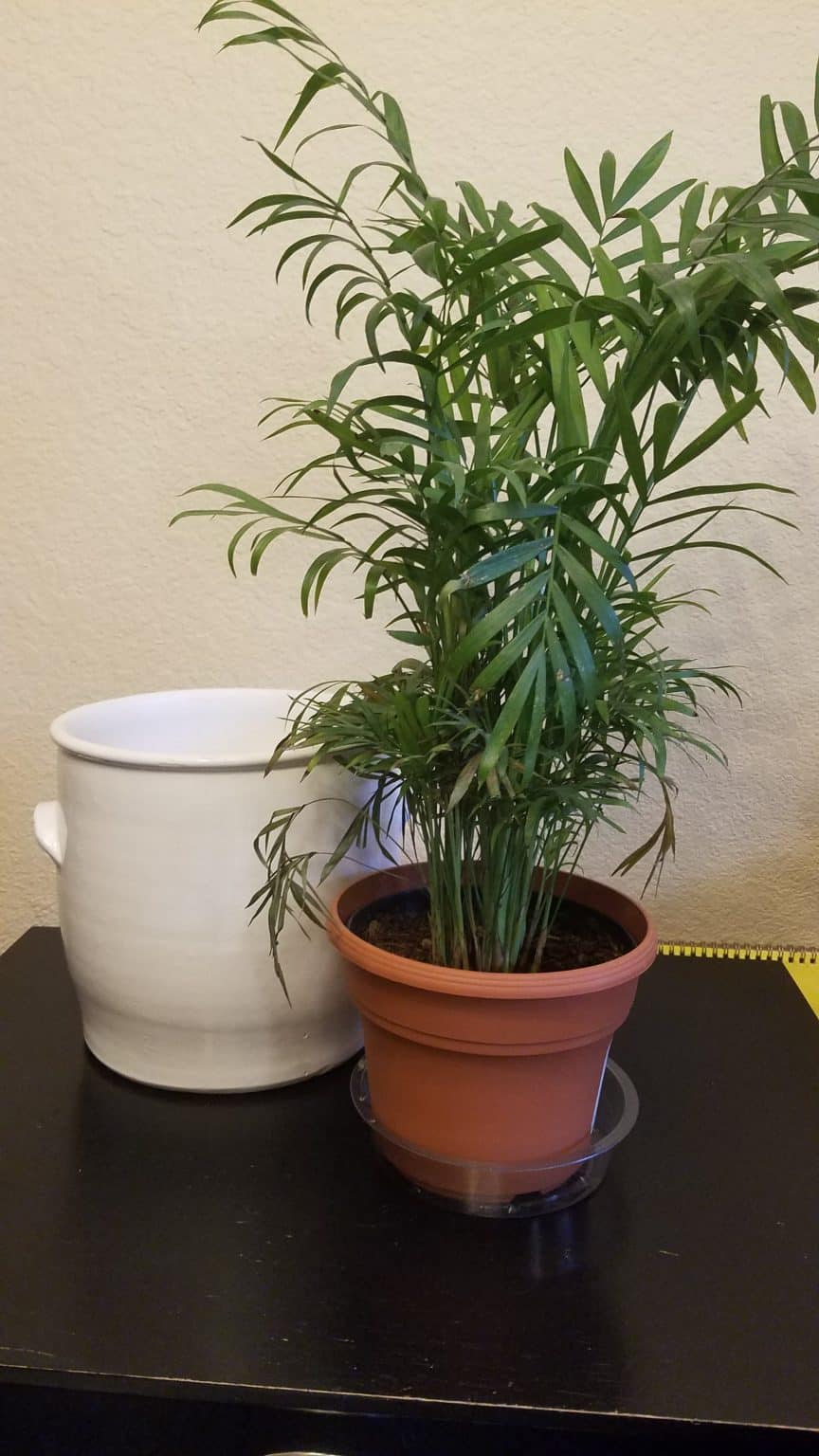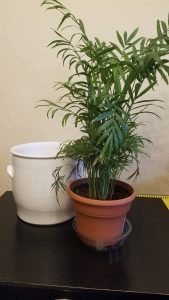 If your pot has a drainage hole in the bottom be sure to also grab a clear water retention basin from the nursery. The water retention basin should also fit in the cute pot, but needs to be big enough that the ugly container can sit in it.
Now, here's the trick – place the plant in the cute plant pot, ugly container and all. Be sure to add the water retention basin if you need it. I told you this trick was dead simple. This stylish plant pot would be great.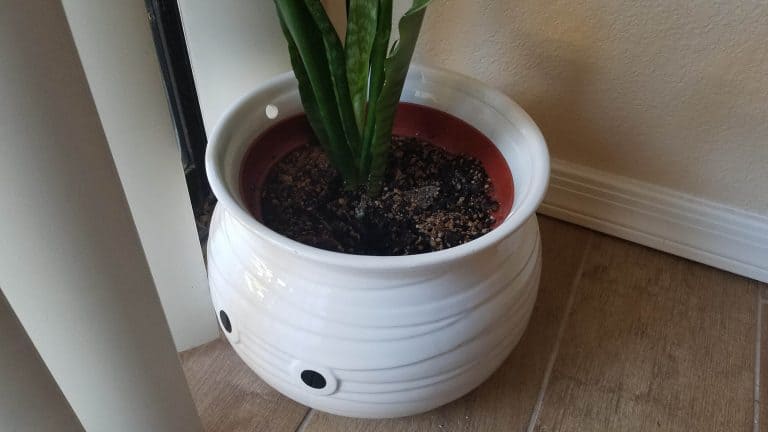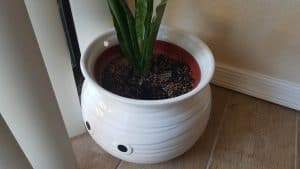 If your ugly container is a bit too large for the plant pot and your container is plastic, you can do what I did here and cut the ugly container slightly. This allows the top of the ugly container to overlap itself slightly and lets you shove that ugly container into the cute plant pot.
If your ugly container is too small for the cute plant pot, you have a bit more work to do. Use something to fill up empty space at the bottom of your cute pot so that your ugly container would sit in it nicely. This larger pot is very cute. For this plant, I used some wadded up paper. Then place your clear water retention basin and ugly container in the cute pot.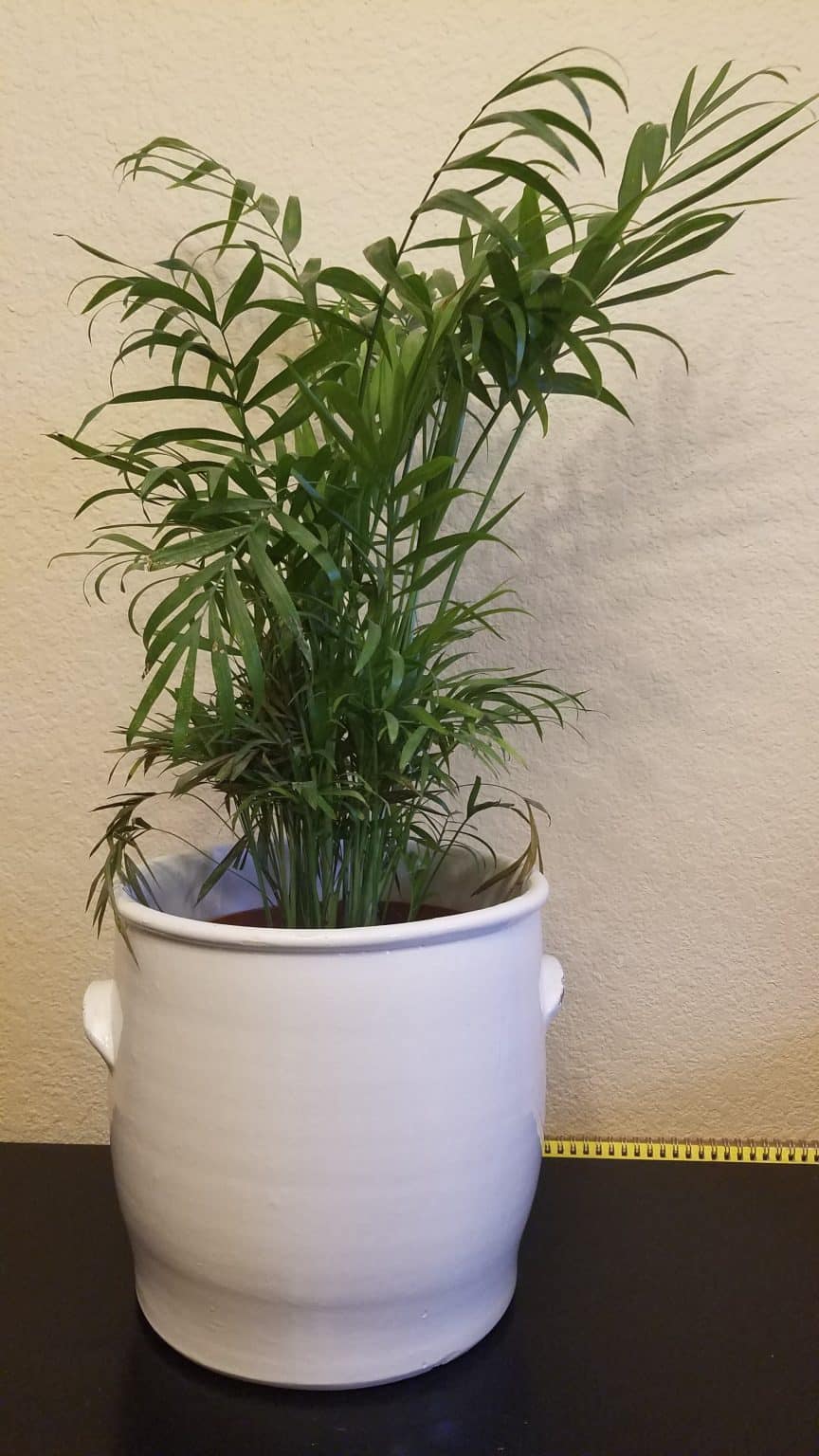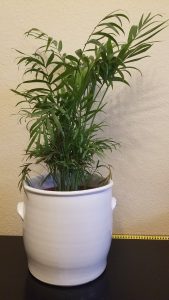 Congratulations! You just took a new plant in an ugly container and put it in a cute plant pot. You can be done now, or if you want you can cover the top of the plant's soil with something decorative that lets water drain through. Glass pebbles like this or decorative rocks work well. You just need to be sure that the water will drain through, and that your cover items do not have anything that could wash off and hurt the plant.