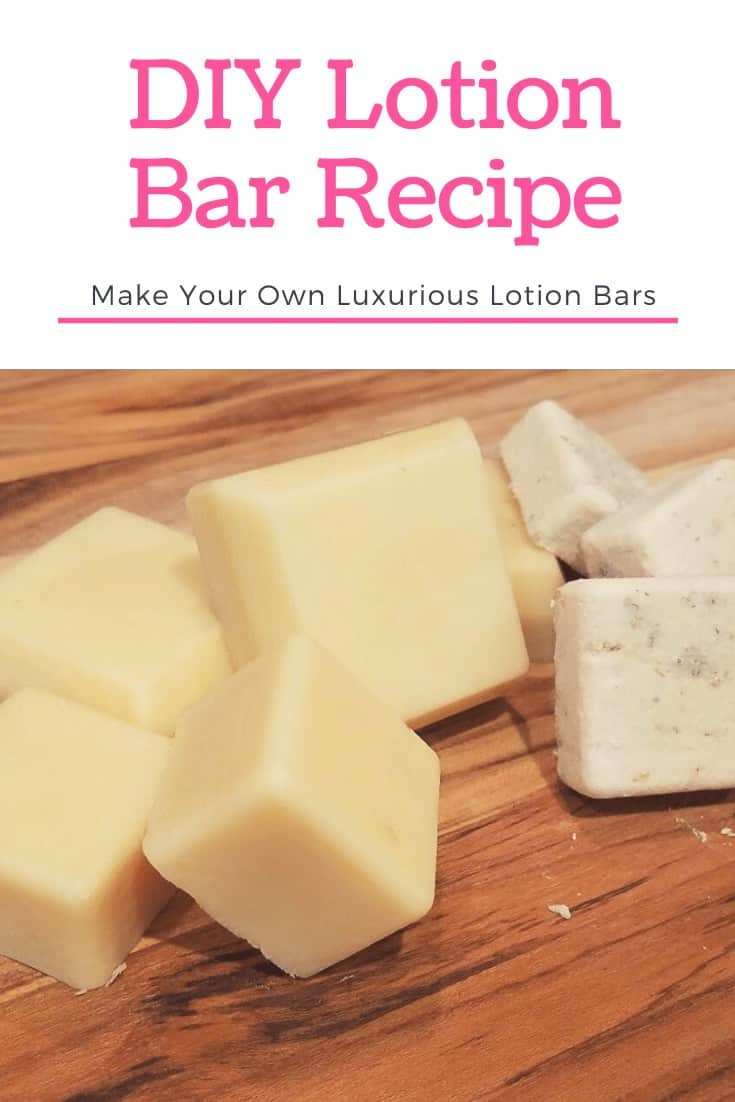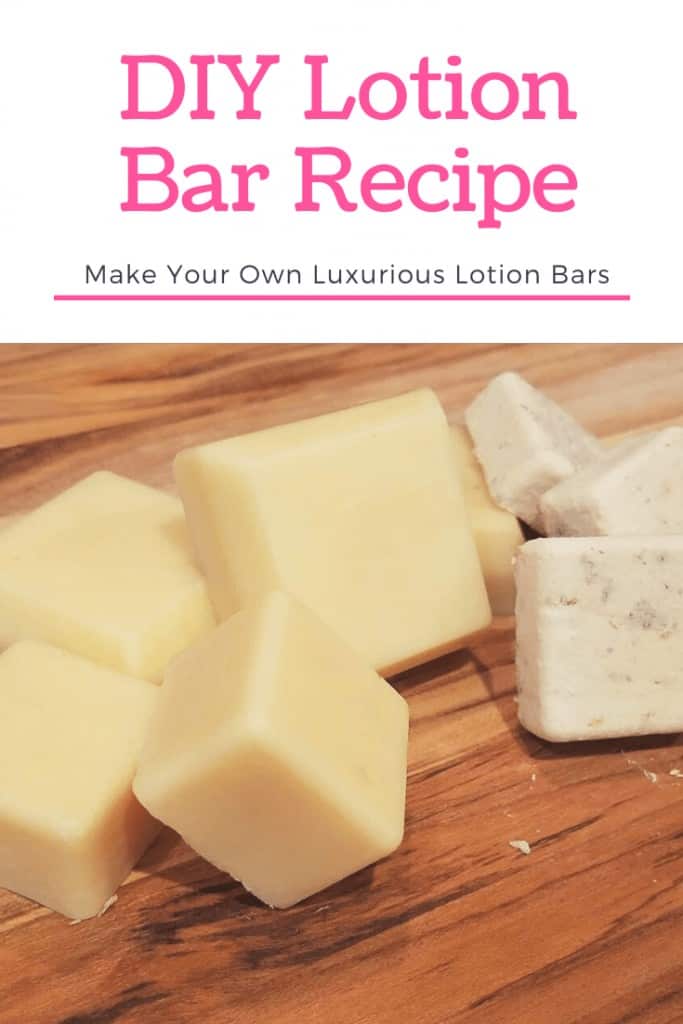 I love this DIY lotion bar recipe. Lotion bars are a solid form of lotion that you can use to apply just the right amount of lotion. They are very convenient, storing and traveling well. Lotion bars can be customized to smell like your favorite scent. In this post, I'll be sharing my favorite lotion bar recipe with you.
Recently, I tried the lotion bars from LUSH, and I am hooked! One thing I am not hooked on is the price. Those lotion bars are amazing, but the price is not. So I learned a lotion bar recipe or three, and this is my favorite so far. These lotion bars are great for yourself, or as easy gifts you can make.
To start with, you'll need these ingredients:
You will also need:
A non-stick saucepan
A mold or container for your lotion bars (even cheap plastic food storage containers can work for this!)
Something to stir with
A scale or something to measure cups and tbs with
If you are using block beeswax, shea butter or cocoa butter your first step is to break these up into smaller chunks. This makes it easier for them to melt, which means they're heated up less. Once these are broken up, add them into a non-stick saucepan and put that on low heat.
When the butters and beeswax are melted, remove the pan from the heat. Add in your almond oil, vitamin e and jojoba oil. At this point, you'll want to add in your essential oils, stirring and sniffing as you go until you get your desired fragrance.
Pour the melted lotion into your mold. Let them sit until the tops are cloudy and opaque. Then move them to a safer location for 6 hours while they cure – or the fridge if you are not feeling patient! After 6 hours at room temperature or 2 hours in the fridge your lotion bars should be ready to go. Pop them out of their mold and enjoy! One thing to keep in mind with them is that they *are* heat sensitive so keep them in a cool to room temperature location.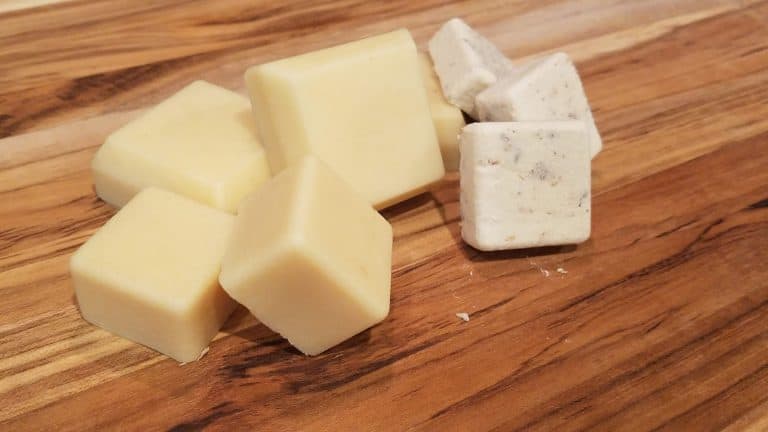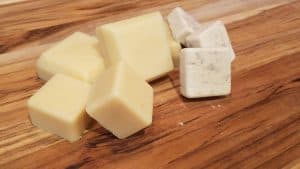 I've used this recipe to create a number of lotion bars over the years. My personal favorites are jasmine and sandalwood, or geranium. I've also made frankincense and orange, lavender and chamomile, or coffee infused lotion bars! I've also added other items to the lotion bars occasionally to make them more decorative or functional; dried lavender and chamomile flowers is a favorite.