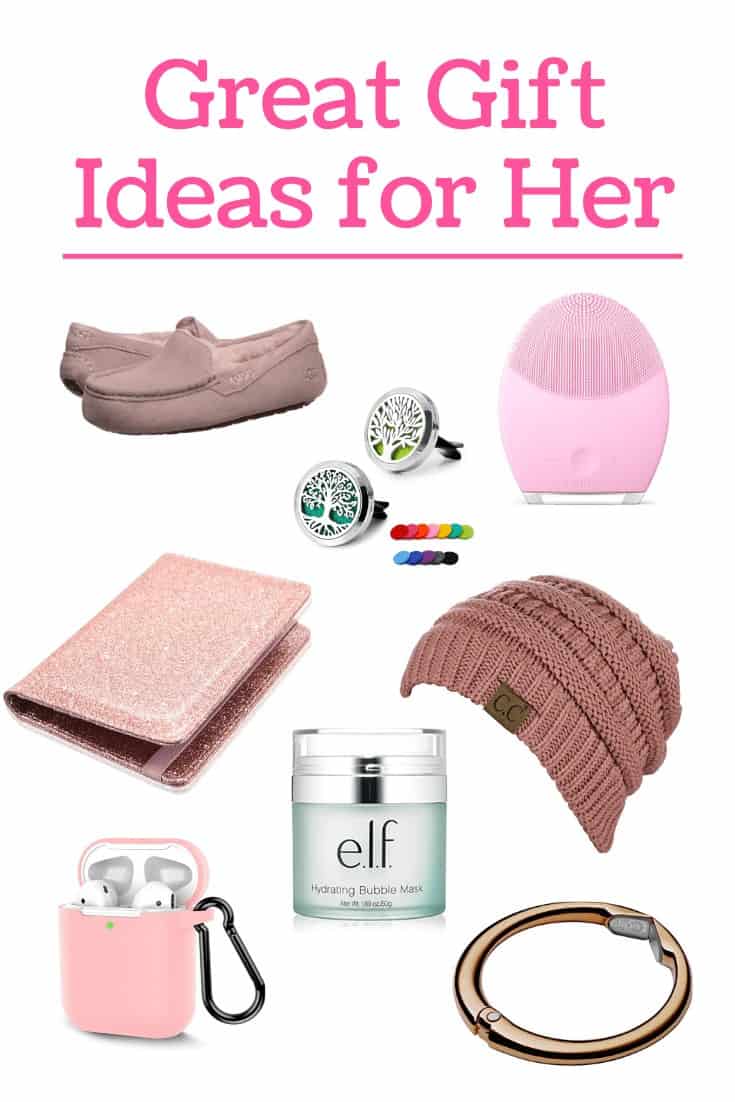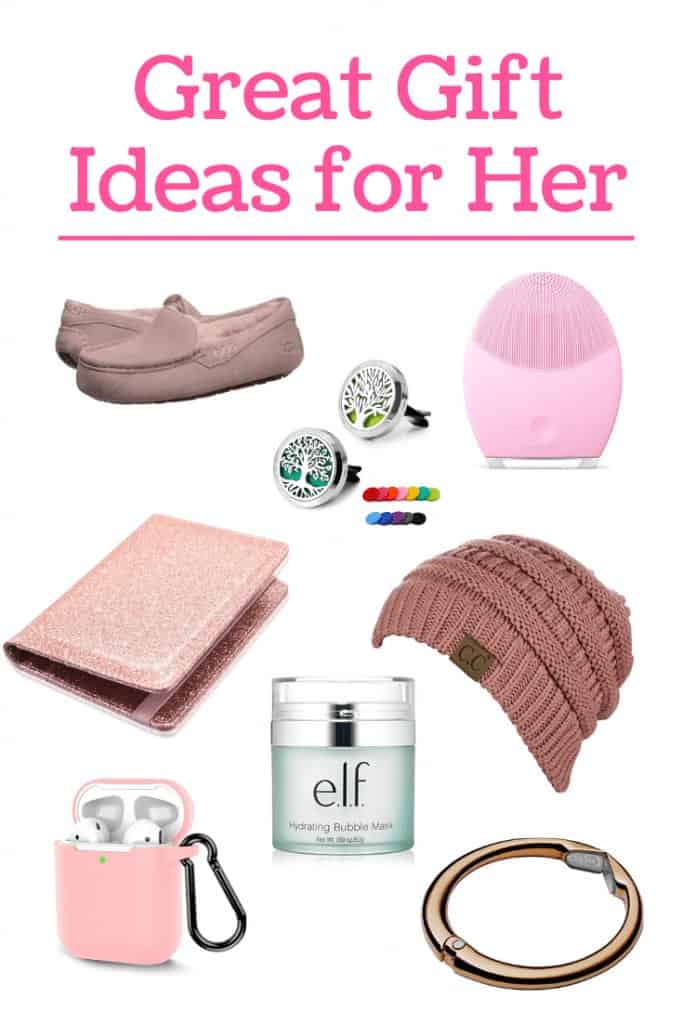 Are you struggling to find a gift for a girl in your life? Maybe it's your mom or sister, girlfriend, wife or just a friend? Check out these great gift ideas for her.
This beanie is cute, and stylish at the same time. The weather outside may be frightful, but this beanie is sure delightful. Help a girl in your life keep her head warm with this great gift idea for her. This beanie comes in a TON of colors, so there is sure to be a color that she likes available.
These slippers are another great gift for keeping warm this winter. The outer is 100% pig leather with fluffy sheep fleece on the inside. There's a sturdy rubber sole which makes them great for a quick run to the store. These slippers also come in a wide range of colors, so they're sure to match.
I have these car air fresheners, and just love them. Most air fresheners are full of who knows what chemicals. Do you really want to be breathing that? With these air fresheners, you apply your favorite essential oils to the included felt pad. Your car can smell like whatever you want – and you know exactly what you're breathing in.
This bubble mask by e.l.f. is just fun. You apply the gel to your face and it goes to work bubbling and puffing up. While it fizzes it gently cleans and hydrates your skin. I love how my skin feels after using this bubble mask. Who says beauty treatments can't be fun?
Speaking of fun beauty treatments, facial sheet masks are great gift ideas for her. These masks are all the rage in Korean skin care, and for good reason. They provide a burst of hydration as well as other benefits to your skin. Winter weather tends to dry out your skin, she can use these face masks to get some of that hydration back.
Another great gift idea for her is the Foreo Luna facial cleansing brush. This brush is AMAZING. It exfoliates your skin gently – rough scrubbing is bad for it. This brush is great at helping break down the gunk in clogged pores, allowing them to actually get cleaned out. The battery charge lasts forever. After using this brush to clean your face, it feels so soft and smooth. It really is a miracle tool.
This AirPod case protective cover would be a great gift for her that could go right in her stocking. This AirPods case protective cover is great for preventing accidental damage to the AirPods case. It has a handy carabiner for hooking the case to your keys or purse. It also has a slightly thinner spot where the charge light can shine through. This AirPods case protective cover comes in multiple colors, so be sure to pick her favorite.
A great gift for her if she travels is this glittery passport wallet. This passport case has RFID blocking to prevent thieves from scanning the sensitive electronics embedded in today's passports. IT has room for multiple credit cards, international sim cards, and more. A glittery passport wallet would be an excellent gift for a girl in your life that loves to travel.
The Clipa bag hook is the perfect gift for her. Any girl in your life will appreciate this one. This hook slips onto a purse's strap, then can open to allow the purse to hang anywhere. No more dirty restroom floors or spilling under the restaurant table. Buy the Clipa bag hook for the perfect gift.