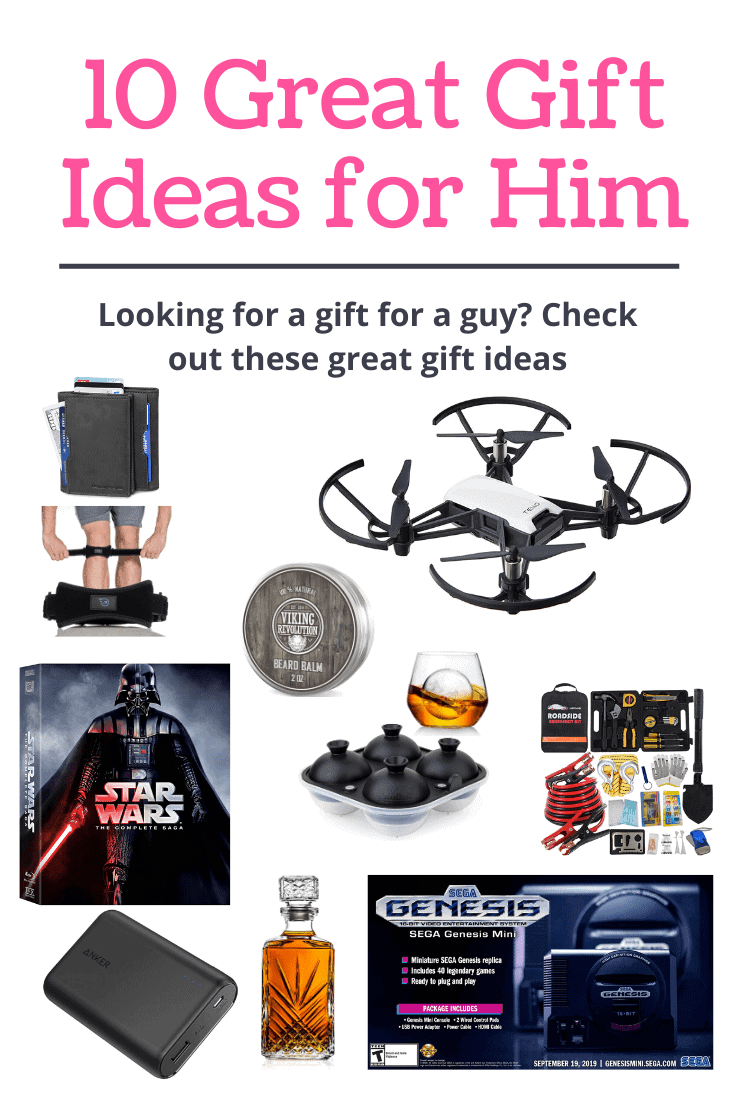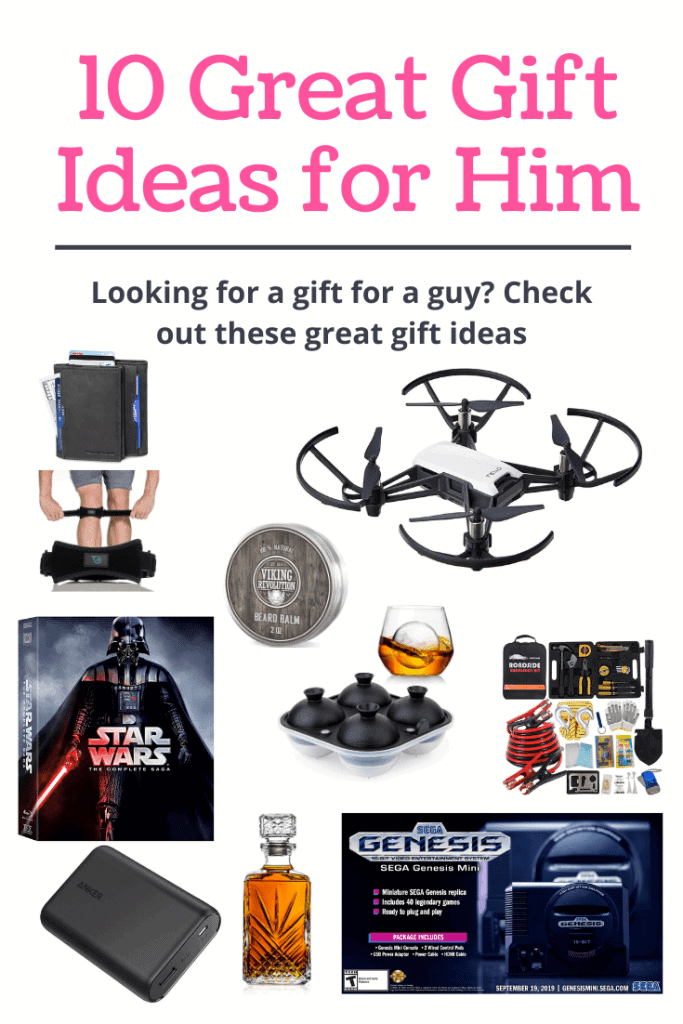 Still looking for a gift for a guy in your life? Need some great gift ideas for him? Don't settle for a tie, slippers or worse – socks and underwear. You can do so much better than that. Check out my list of ten great gift ideas for him.
Does he have a beard? One of the great gift ideas for him is beard balm. Don't let him go around with a neglected beard. This beard balm smells like citrus and mango. It's great for moisturizing the skin under the beard, and straightening and controlling beard shape.
Does he have a cell phone? Numerous portable electronics? Get him a portable charging pack for his electronics. This charging pack from Anker is rated for 10000mAh. External battery packs like this are great for when you need to charge your phone on the go.
Is he a baller? An ice baller? Do you not want to buy him an expensive refrigerator just to fuel his whiskey baller habit? This ice ball making kit is a great deal. It comes with little funnels on each of the ice cube slots to make it easier to fill each of the balls up. Getting him an ice ball making kit is another one of the great gift ideas.
A whiskey decanter is a great gift idea
Another of the great gift ideas that would pair well with the ice cube baller is this glass whiskey decanter. This glass whiskey decanter is made in Parma, Italy. It's pattern helps ensure that you can hold it easily without fear of the bottle slipping while you pour. It looks great displayed – on a bar cart or on a shelf. Get him this whiskey decanter for a gift.
This roadside emergency kit is great for a guy with a car. I have one similar that I got years ago in my first car, and it has saved me a couple of times. Having jumper cables on hand and some basic tools can be the difference between driving off or sitting on the side of the road waiting for help. Even if he never uses this kit for himself, being able to help others with it is the difference between being powerless and empowered. Get him this roadside emergency kit for a gift.
It's a fact, thieves are getting smarter. If his wallet is older he could be at risk for identity or credit card theft from thieves with RFID readers. Get him this RFID blocking wallet to help him stay safe. Even guys with an RFID blocking wallet could use this. After a couple of years the RFID blocking factor of wallets could start to wear out. This wallet is stylish and sleek, and will help keep him safe. Get him a new wallet for a gift.
If the guy you are getting a gift for is into sports, then this knee brace might be an excellent gift for him. This style of brace is small and lightweight, yet surprisingly effective. I recently got a knee brace like this from the knee orthopedic I was seeing and I was amazed at the difference. Get him this knee brace as a gift.
With all the new Star Wars movies and shows coming out, one of the great gift ideas for him is the Star Wars complete saga. If he prefers physical disks, you can get it in DVD or Blu-Ray. There is also the option to get it in a pure digital form. With digital, you can stream it no matter where you are.
Drones are great fun. If he doesn't have a drone yet, this DJI Trello Drone is a great choice for a starting drone. It is capable of recording video and taking pictures, which is half the fun of flying a drone. It's easy to use and fly using a tablet or cell phone. It also has auto takeoff and landing – just in case. Get him a DJI Trello Drone for a gift.
Mini console games were all the rage a couple of years ago, and they are still quite popular. If he doesn't have a mini console game yet get him a Sega Genesis Mini for a gift. This Sega Genesis Mini comes with 40 great legacy games in it. It uses a HDMI to connect to today's TV's, but can play the games of yesterday. Getting him a Sega Genesis Mini is a great gift idea for him.