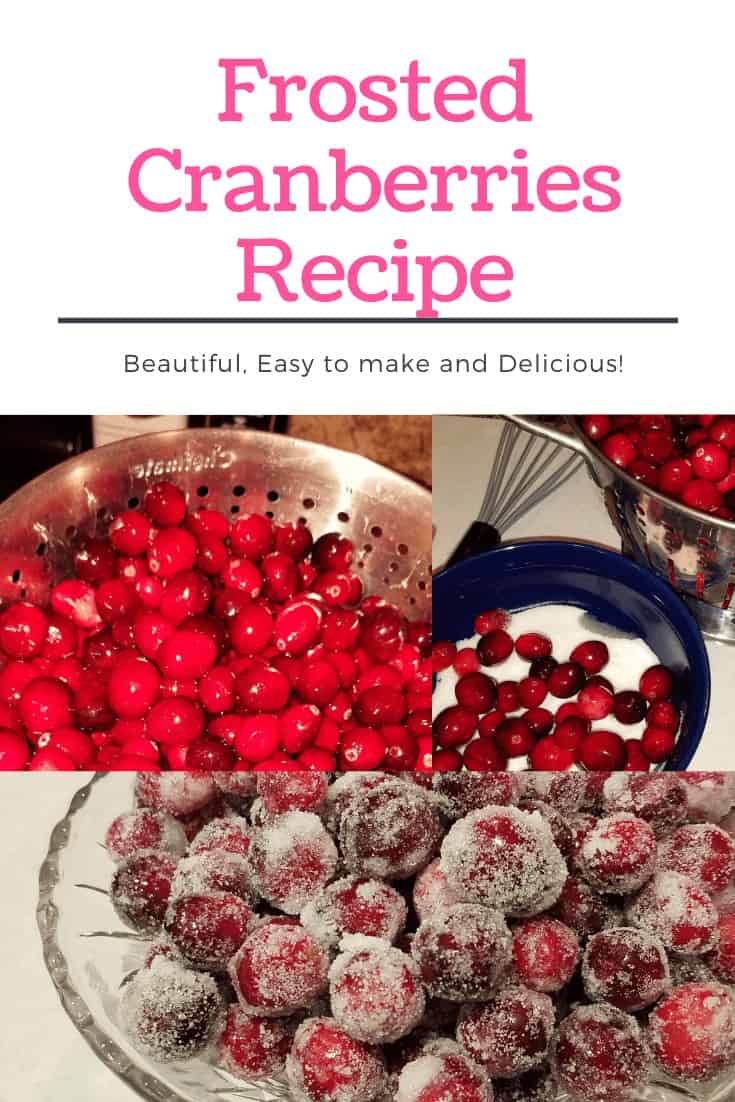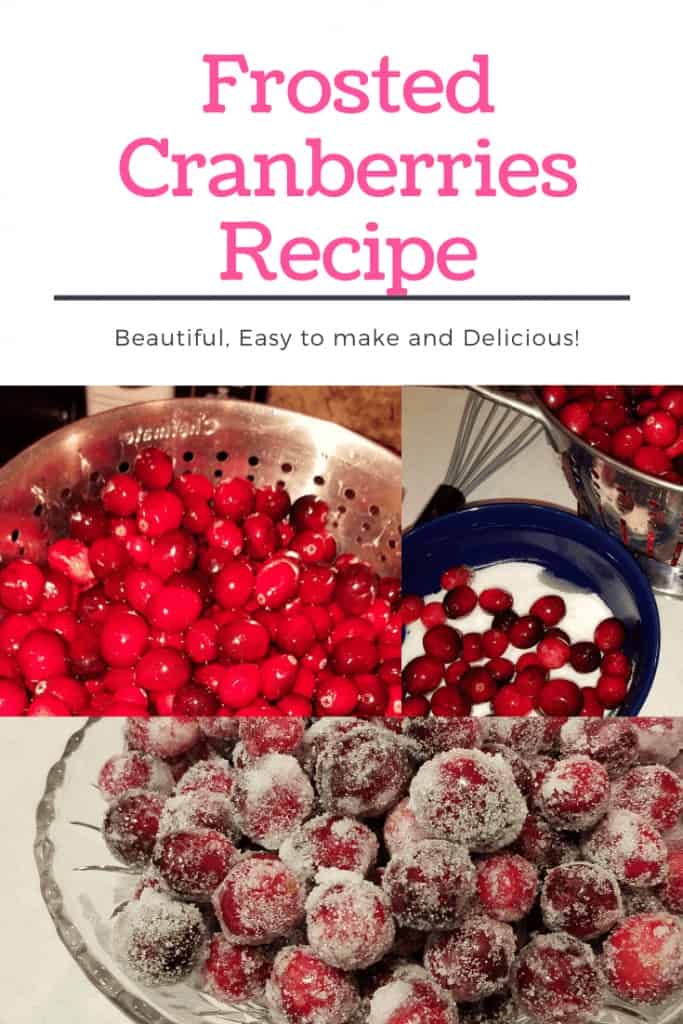 I love making this frosted cranberries recipe. They're so beautiful to look at and easy to make. Biting into them is an amazing combination of flavors and textures. There's an immediate crunch, then the juice of the cranberries explodes out. The sweetness of the sugar tames the bite of the cranberries. Read more to find out how to make these super simple treats.
This frosted cranberries recipe is super easy to make. It's a three ingredient, low effort recipe that turns out just stunning. I take them to Christmas and Thanksgiving dinners, and always get asked the recipe. It takes about 15 minutes to get the cranberries coated in sugar, then 3 hours of 'drying' time. Be sure to schedule plenty of time to let the cranberries dry.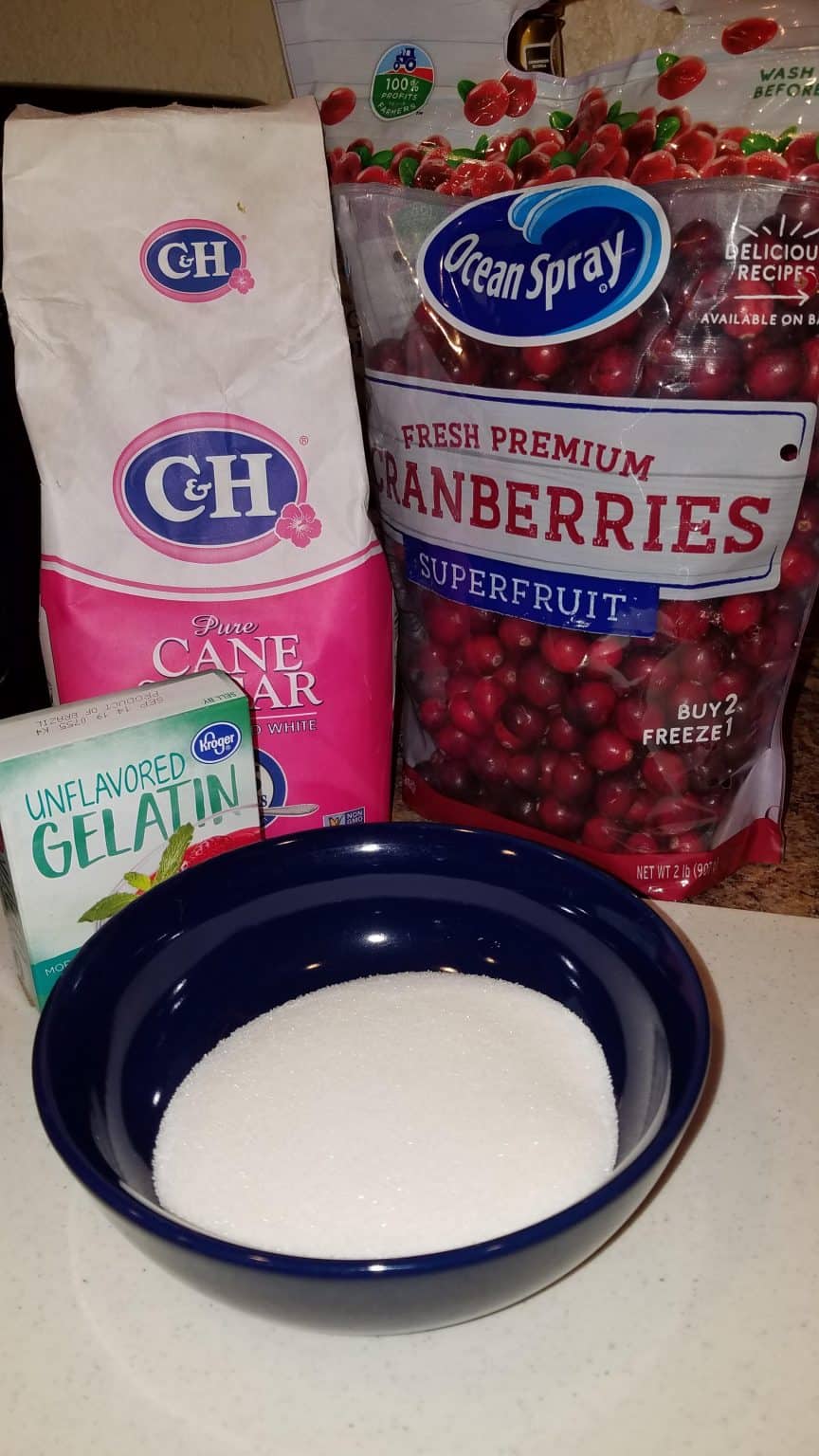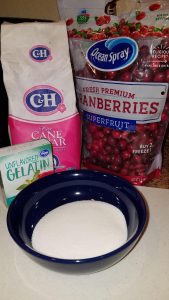 The hardest part of this recipe is finding the ingredients. You'll need fresh cranberries and unflavored gelatin. Fresh cranberries are a seasonal item, and are usually in the vegetable section of your grocer if they carry them. I usually find the unflavored gelatin in with the Jell-o, hidden on the very bottom shelf. The third ingredient is just plain sugar, an easy enough find.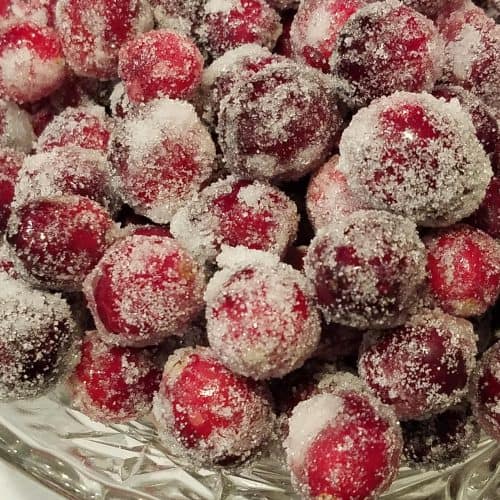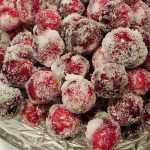 Print Recipe
Frosted Cranberry Recipe
These sugar frosted cranberries
Equipment
medium sauce pan

slotted spoon

cookie rack

bowl or tupperware
Ingredients
1

lb

fresh cranberries

2

cup

sugar

2

pack

unflavored gelatin

4

cup

water
Instructions
Add 4 cups water to the sauce pan along with the 2 packets of unflavored gelatin. Water will appear cloudy due to unresolved gelatin. Heat until boiling and water turns clear. Start on step two while you wait for the water to boil. Turn off heat once water is boiling or clear.

Wash and drain the cranberries. Cranberries should be firm to the touch, sort through them removing any that are squishy.

Dip cranberries a scoop at a time into the clear gelatin mixture. Remove cranberries immediately from the gelatin mix, tapping the spoon against the side of the pan to remove excess. Place cranberries in bowl or tupperware. Cover cranberries with sugar until coated. I like to add the sugar to the tupperware and put the lid on, then gently shake to coat. Remove from container and place on drying racks to dry. Repeat with the rest of the cranberries.

Let dry approximately 3 hours or until dry and 'crunchy'.