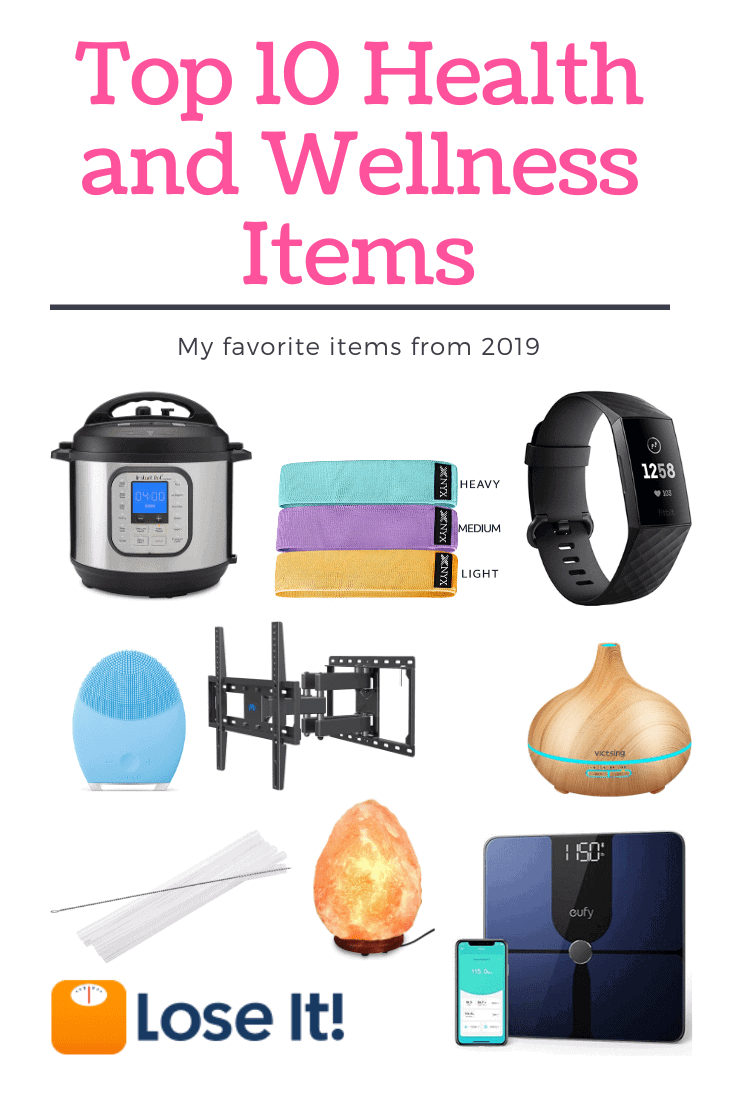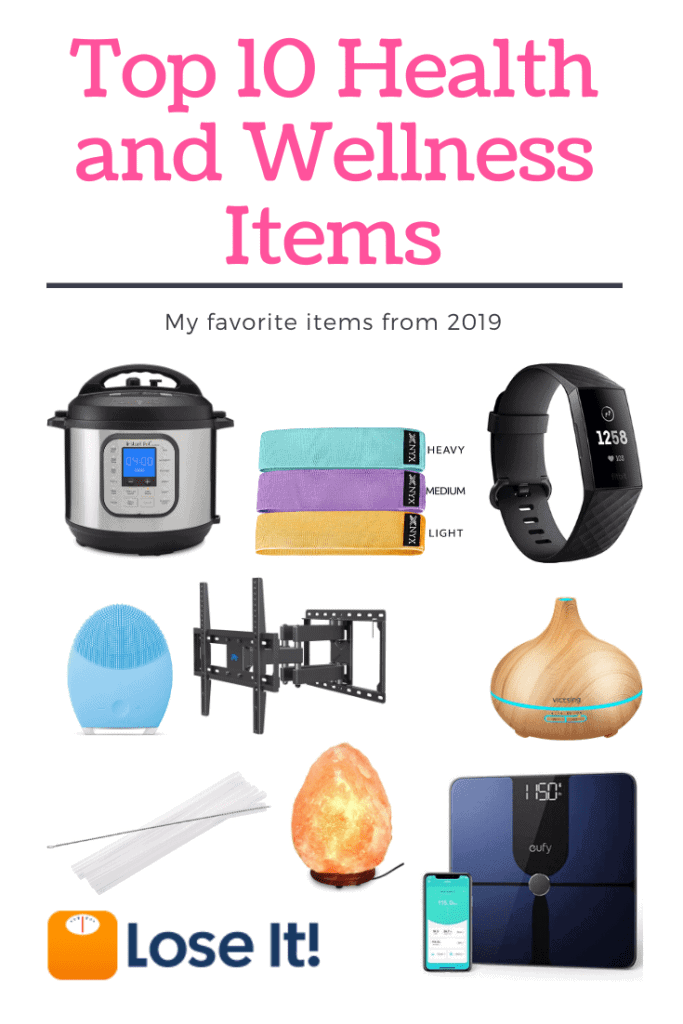 Are you trying to improve your health and wellness, but lost in all of the gadgets? I've compiled my top 10 health and wellness items from 2019 into one location. The items on this list have greatly contributed to my well being last year, and would make excellent choices to improve yours.
The first item on my Top 10 Health and Wellness Items is a mineral salt lamp. I got myself a mineral salt lamp like this early last year. Mineral salt lamps are supposed to release ions into the air to help cleanse it. I'm not sure if it really works or not, but I *LOVE* the color that these lamps put off. It's a dim, soothing, warm light similar to candle light. I use mineral salt lamps all over the house now as night lights instead of some harsh LED light.
I got myself an Instant Pot for Christmas last year. If you haven't tried out an Instant Pot yet – you really need to. These suckers can help speed up the cook time of food significantly. Dried beans cook in about an hour start to finish. Imagine not having to simmer or slow cook them all day. I love my Instant Pot and use it regularly to help cook healthy meals quickly.
I have a couple of essential oil diffusers like this one scattered all over the house. They are great for a couple of things. Essential oil diffusers allow you to use essential oils to make your house smell great instead of some wall plug-in that uses who knows what chemicals. Essential oil diffusers are also great when you're sick. You can use specific essential oils to help with your symptoms like a stuffed up nose. I use my essential oil diffuser a couple of times a week at least.
Another great thing in my top 10 health and wellness items of 2019 is the Fitbit Charge 3. I got this to replace my aging Fitbit Charge 2. The Fitbit Charge 3 is a really nice fitness tracker with some basic smartwatch functionality. I love that the screen is touch sensitive, letting you swipe and tap between pages and options. The Fitbit Charge 3 tracks heart rate, steps, and can sync with your phone to provide call, text and app notifications. I use this to get a better estimate of my daily calorie burn, and to help remind myself to get up and move more often.
Another thing I've found that increases my steps is to be able to watch TV from my treadmill. To do this, I had to be able to move my TV around in a secure fashion. I have an articulating TV wall mount in the room with my treadmill. This allows me to adjust the angle of the tv so I can watch it from wherever I am. Running on the treadmill just got a whole lot less boring. I can also adjust it to watch YouTube yoga videos or other exercise videos and follow along from the middle of the room. Having an articulating TV wall mount has made working out so much nicer.
Exercise bands can be a great tool to use in a workout routine. I *hate* normal exercise bands though – they roll and bunch and are definitely not comfortable to work with. I found these fabric resistance bands, and have not looked back since. Fabric resistance bands work the same as normal exercise bands, but are made of high resistance fabric and elastic. They don't bunch and roll while I'm using them. Having fabric resistance bands has made working out much nicer.
I recently found a Foreo Luna 2 on sale. I had been debating buying one of these devices for a while, and at the sale price I couldn't say no. There is a lot of hype around this little device. The Foreo Luna 2 is touted to get your face cleaner, and improve both acne and skin texture. The first time I used this, I noticed that my skin was considerably softer and smoother. Even the next day the softness and smoothness persisted. The Foreo Luna 2 is now part of my everyday skin care routine, and one of my most loved skin care devices. I highly recommend getting a Foreo Luna 2 skin care device.

Lose It! is another thing that's greatly contributed to my well being this year. Lose It! is an app for your iOS or Android device. It helps you track calories – both burned and consumed and uses this to help you lose or maintain weight. LoseIt! has both a free and a premium version. The free version works very well. The paid version can integrate with FitBit devices (in case you bought one of the Fitbit Charge 3's above). Using a calorie counter like this has been critical to losing weight and I highly recommend using one if you are trying to lose or maintain weight.
From the after Christmas sale this year, I got myself a new scale. Not just any scale, but the eufy Smart Scale P1. This scale quickly hit my top 10 devices for the year, even that close to the end of the year. The eufy Smart Scale P1 connects to an app on your phone via Bluetooth. It measures your weight like any good scale, but goes beyond that. The eufy Smart Scale P1 can also measure your body fat, bone mass, muscle mass, BMR, BMI and hydration level. So many measurements from one quick step on the scale. It can also integrate with the LoseIt! app above to automatically log your weight for you. I really should have gotten a eufy Smart Scale P1 sooner.
The last thing on my top 10 health and wellness items are silicone straws. I prefer drinking through straws. Hot coffee, tea, juice.. everything is drank through a straw. Drinking hot beverages through a straw is not very healthy though. The hot beverage can heat up the cheap plastic, releasing toxins into your drink. Long before the "ban plastic straws" movement, I switched to using food grade silicone for my straws. If you are like me and love drinking from a straw, then I highly recommend switching to a reuseable, food grade silicone straw.