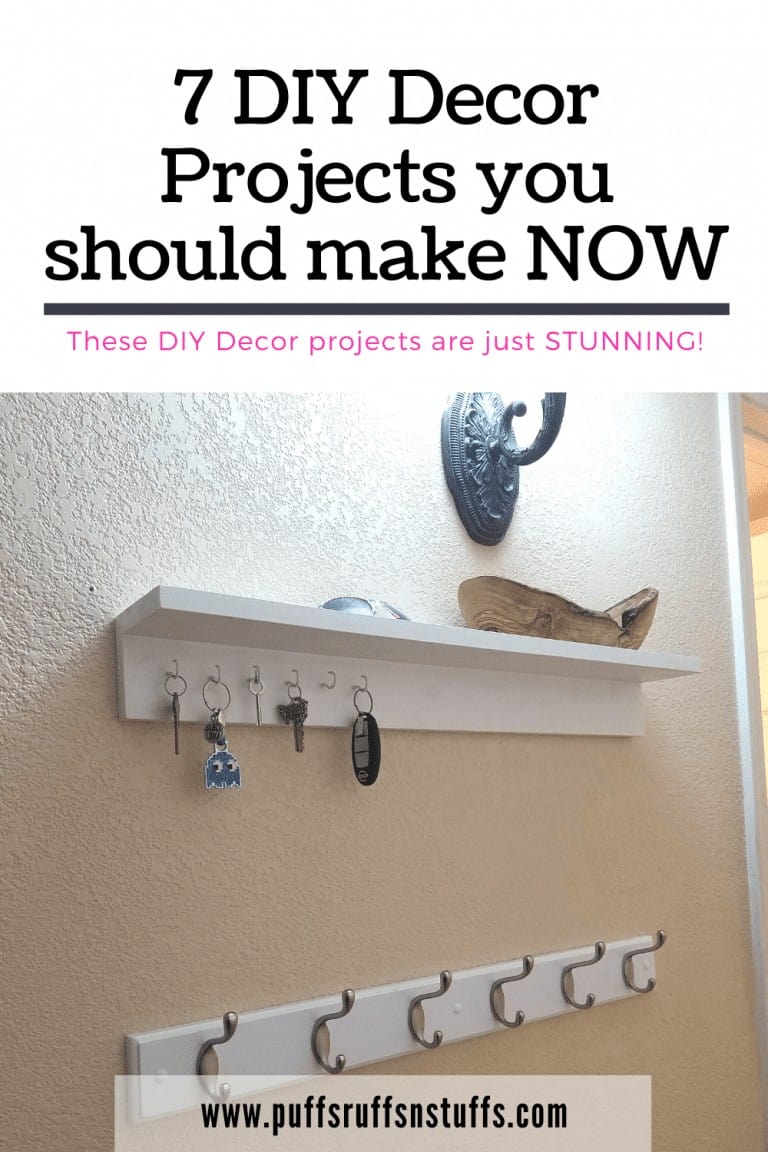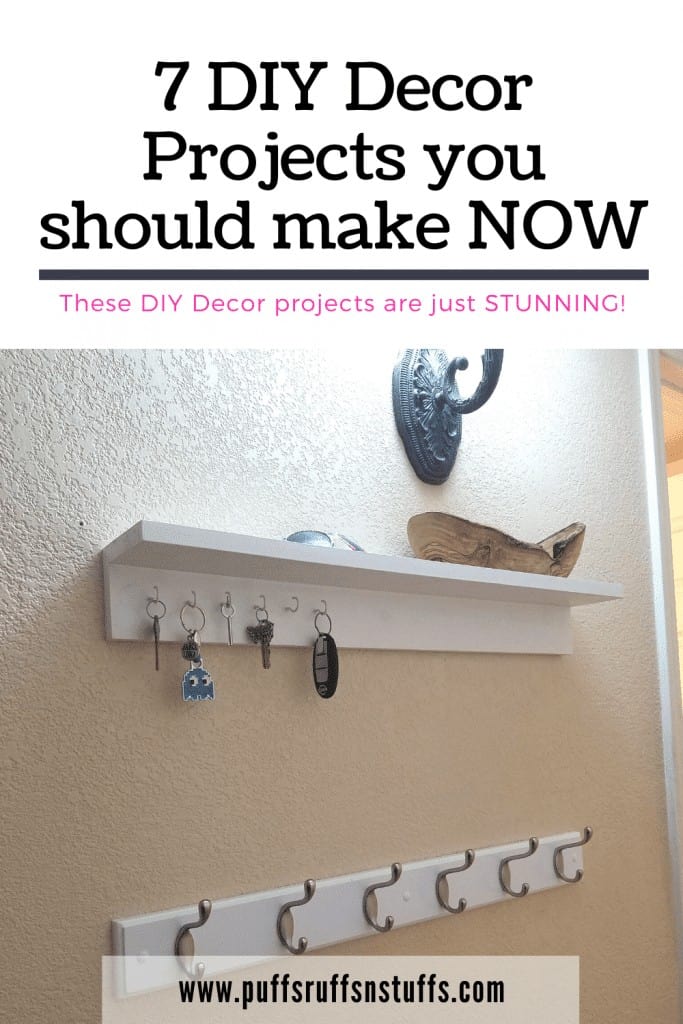 Looking for your next great DIY home decor project? These DIY home decor projects are some of the best that I've seen. Keep reading to see these great DIY home decor projects.
Are you looking for some inspiration for a DIY project? Completing a DIY project always feels so satisfying, but you can be left wondering what you are going to do next. These seven projects would be great to tackle.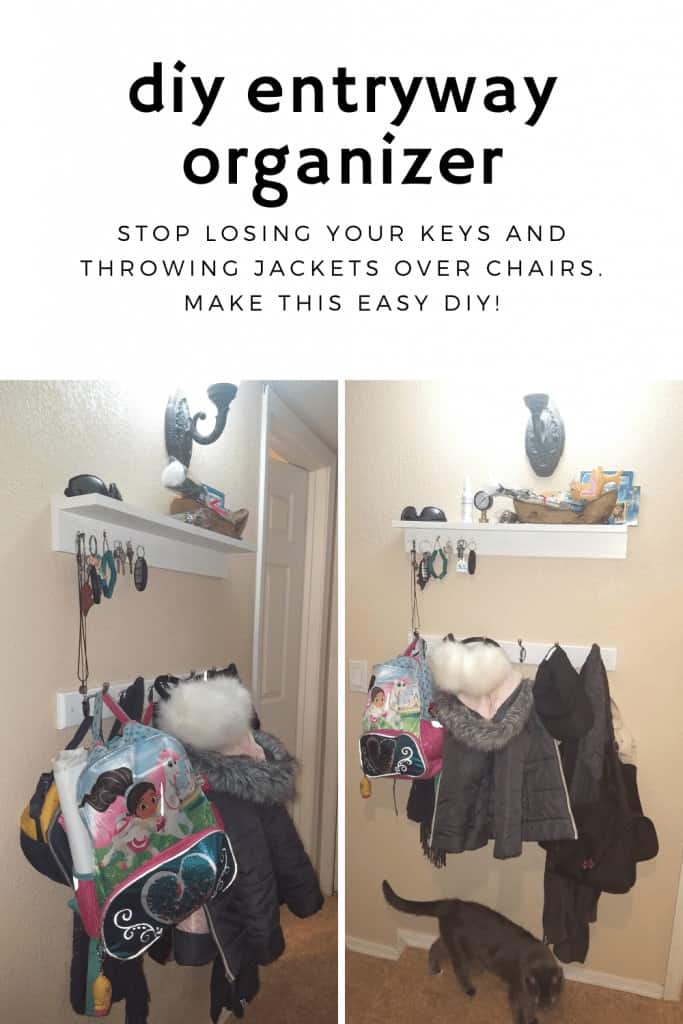 This DIY Hall Organizer is a project you should stop and make now. This thing is life changing. I made this myself recently, and I'm kicking myself for not doing it sooner. Having a hall organizer near the entryway allows you to hang backpacks, jackets, hats, keys and sunglasses in one convenient place. No more searching for keys, no more bags all over the floor, no more jackets over chairs.
This DIY bedside organizer would also make a great DIY desk organizer. It takes some basic sawing and drilling skills to make it. You'll also need wood filler, sand paper and some paint. Read more on A Butterfly House.
If you're not feeling crafty but want a similar look, take a look at this desk organizer.
This DIY home office project is much more complex than the desk organizer, but is totally stunning. You will be making pocket holes, drawers, a jigsaw, and more on this project. This is a great way to add some stylish storage to your office. Check out the full project from Ana White.
Looking for something similar, but easier to put together? Check out this filing cabinet.
This DIY home decor project doesn't have a lot of instructions, but the pictures more than make up for it. If you've been dreaming of having built in shelves in your house, be sure to check out this project. The finished DIY built in shelves have display lighting and everything! Even better is the price tag on this, under $650.
This DIY toy box project could hold so much more than just toys. Throws and pillows can go in here when they're not in use. Boxes of files can be stored away in here. Boots can go in here when they're off-season. Pretty much anything that can go in a box, can be put in this box. Be sure to check out the project here.
Want similar but without the hassle of building it? Check out this chest and this chest too.
Are you looking for an easier DIY project? You can paint your interior doors! Painting your interior doors a dark color is such a striking look. You can choose to paint all of your interior doors, or just some important doors that you want to stand out. Painting the inside of the front door a bold color can look super classy. Check out tips for panting your interior doors here!
"I need more storage in my house" is pretty much everyone's problem. This DIY decor project adds more storage and looks super cute. This project will require you to use pocket holes, but you could probably get by with drilling straight into the cross beams if you're willing to cover some holes. Check out this DIY home decor project here.
Want similar shelves without having to make them yourself? Check these shelves out.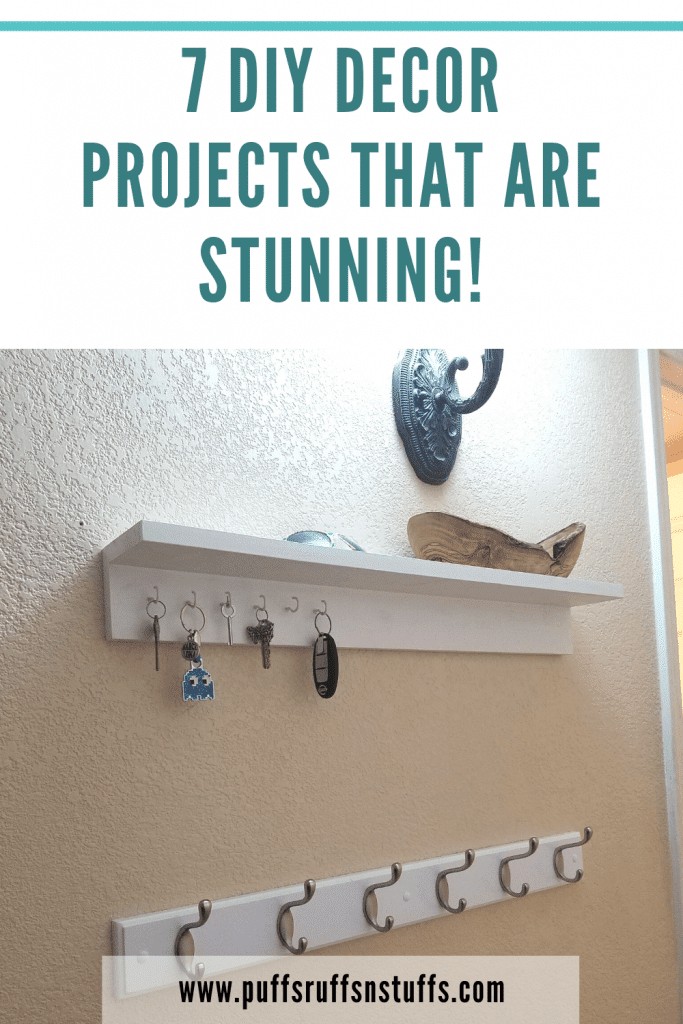 Related posts