It's hard to find the best wood for projects. Choosing wood for projects with the right grain can drastically improve the quality of what you are making. Good wood is the difference between a project that lasts for decades or a project that falls apart quickly. Finding good pieces of wood can be difficult and time consuming. This article will show you how to pick the best pieces of wood for your projects.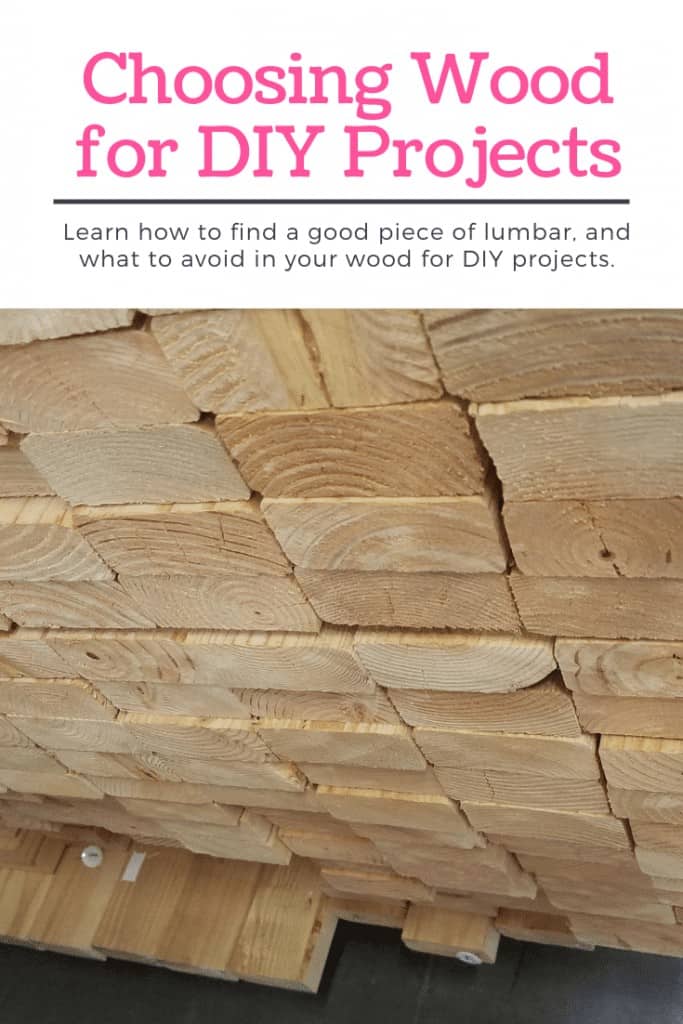 Choosing wood for projects can be quite difficult. It helps to understand how wood goes from a tree to the pieces of wood you see in the store. Trees are felled and taken to a lumber mill to be processed. The lumber mill cuts various boards and pieces of wood from the tree. Each tree becomes multiple pieces of wood cut from different part of the tree.
Where the piece of wood is cut from will impact how that piece of wood behaves in the future. In general, you want pieces of wood that have the most vertically straight grain as possible. When the humidity in the environment changes, the wood will expand or shrink along it's rings. Having grain that is vertical to the piece of wood will let it expand or shrink safely.
Speaking of making projects with wood – check out this Kreg Square-cut jig is one of my favorite woodworking tools. It's a cheap upgrade, but using this has made it SUPER easy to cut lumber nice and square using my circular saw. Are you using a circular saw to cut your wood for projects? Try the square-cut tool and thank me later.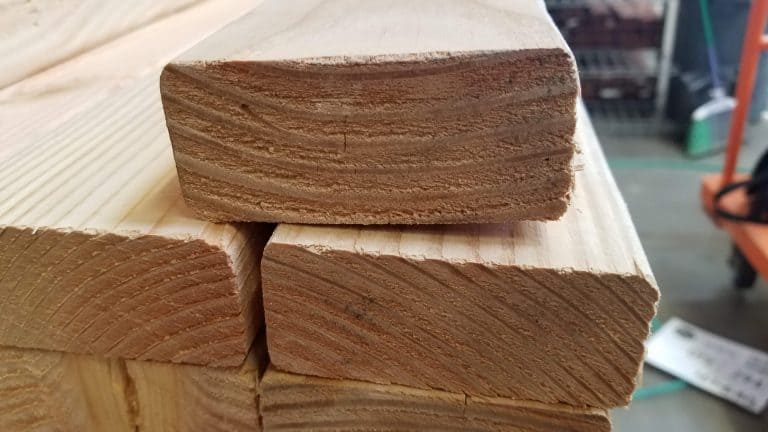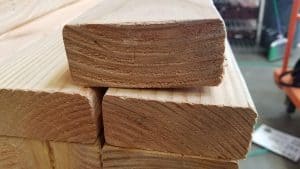 Another thing to keep in mind when you find the best wood for projects is how moist the wood is. If your wood contains a lot of moisture still, it is going to shrink and change shapes as it dries. Touch your wood while you are determining if it is a good piece of wood for your project. If it feels clammy or moist at all, then you know that there is a lot of moisture in the wood and to expect it to change shapes as it dries out.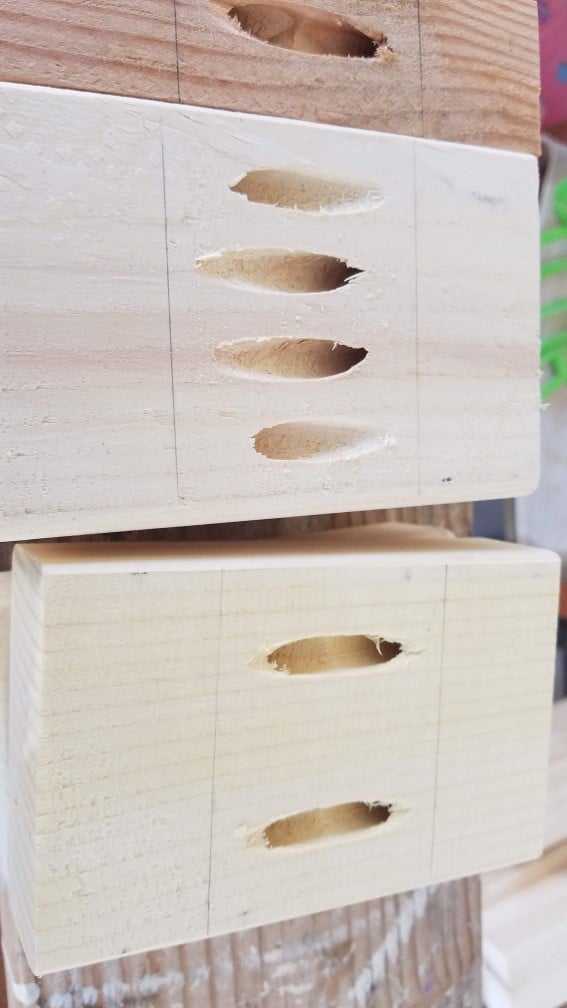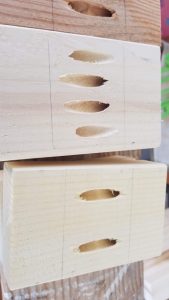 Check out these locking clamps – they are another super cheap upgrade for my wood working projects. I should have bought these forever ago. Pretty much every DIY woodworking project out there calls for pocket holes. And that means moving and resetting the jig for each hole. These clamps make all of that a breeze. Learn from my mistake – buy some of these clamps.
When you are choosing wood for projects and you do NOT pick a piece of wood with the most vertically straight grain possible, the wood can change in multiple different ways. If you find the best wood for projects it will lead to better results with your project. The best piece of wood will help your project last for decades. Bad pieces of wood will start warping and twisting almost immediately – ruining your hard work.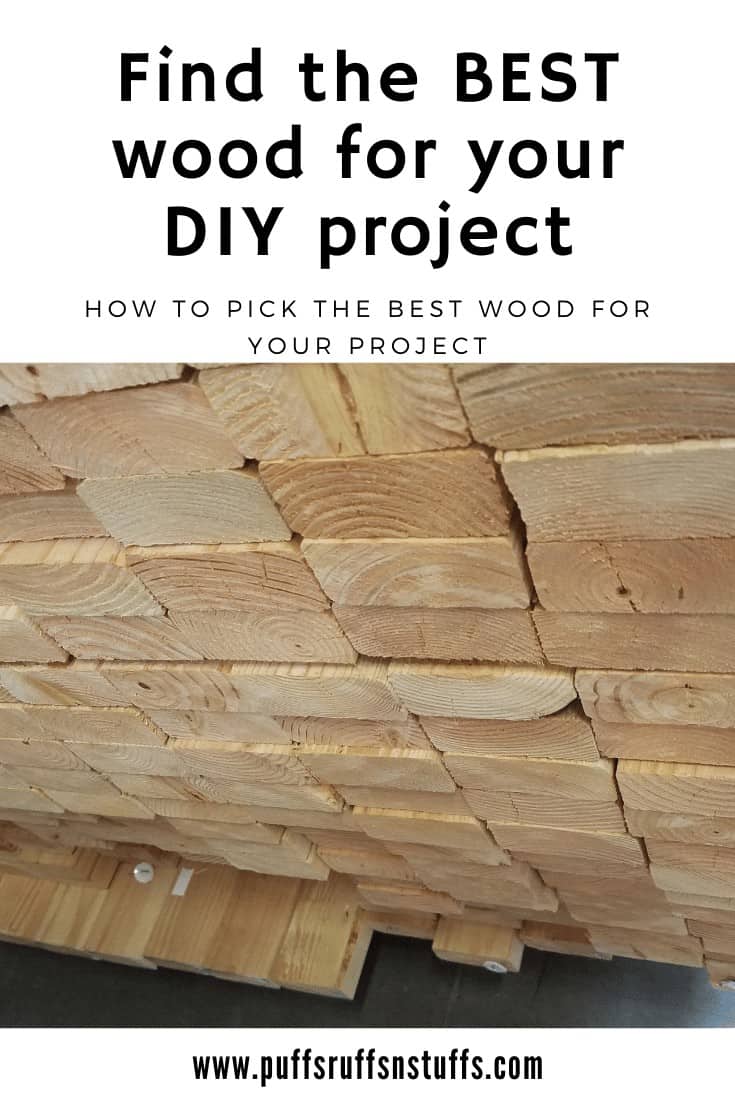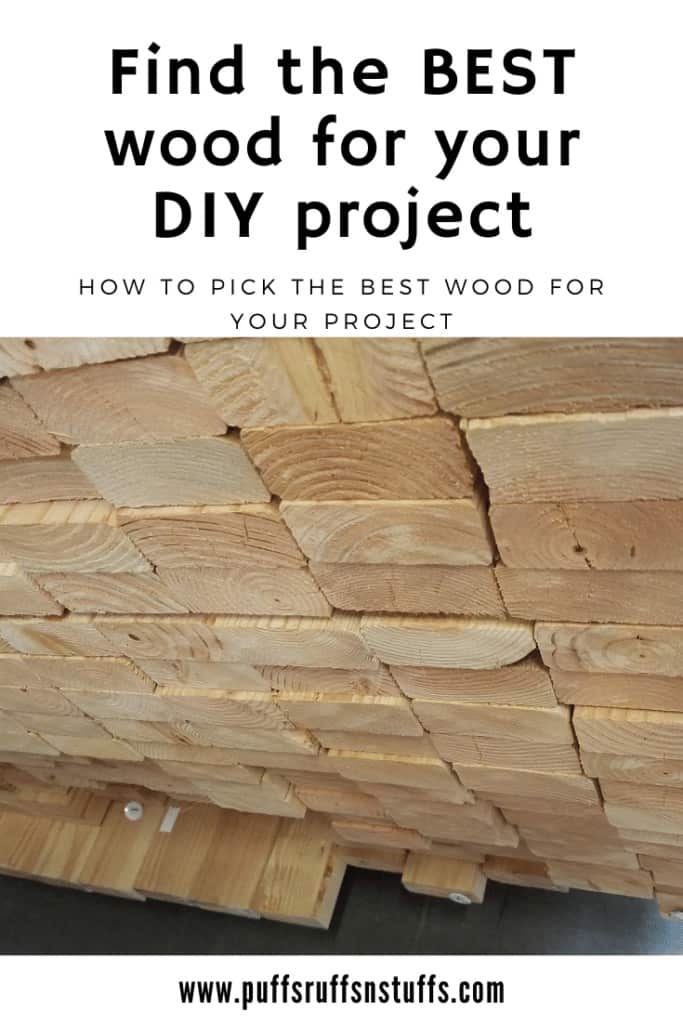 Related Posts
Just starting woodworking? Check out this post and learn what beginners woodworking tools to get.