Learn how to hang things from a floating shelf.. Sometimes, things look better hanging instead of sitting stagnant on a shelf. Christmas ornaments, sun catchers, and figurines can all look completely different depending on how you display them. I like occasionally hanging things so that they look like they are floating in midair. Read more to find out how to hang things from a floating shelfhanging storage to my floating shelves.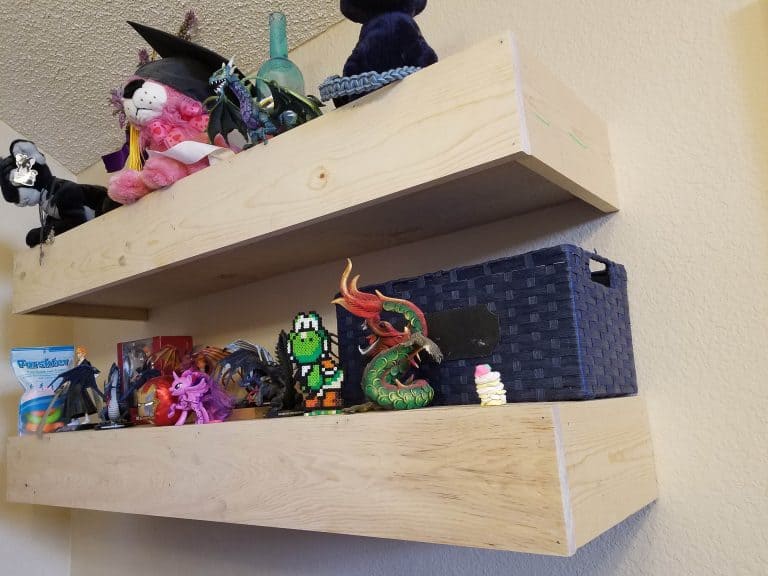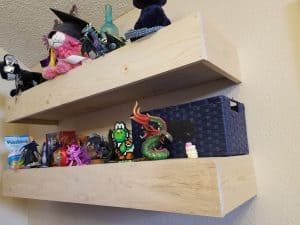 These floating shelves are based on the pattern from here. They went together really easily. When making things out of wood, the most important part is to select good lumber. You want pieces that are straight and not damaged. You also want pieces that are going to stay straight and not warp when you get them home.
The floating shelves had hanging storage added underneath them after they were put up. The hanging storage had to be hidden so that it was not easily visible. The idea was to have things hanging in midair underneath the floating shelves without giving away how they were hanging there.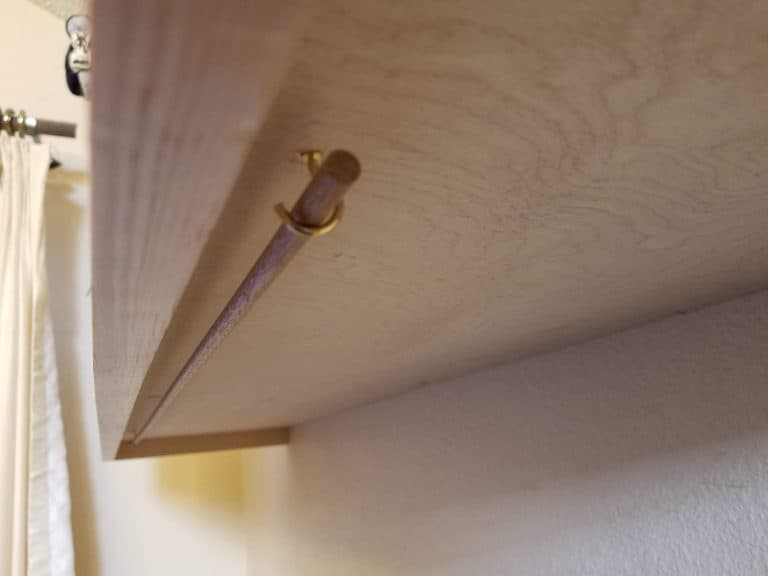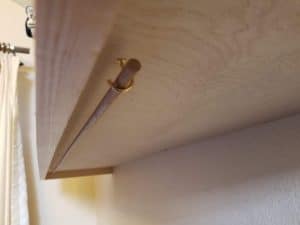 Adding the hanging storage was was pretty easy. I added two small brass hooks and a wooden dowel running between them. The dowel is about 1/3″ in diameter. If the dowel will support heavier items, you would want to go up to a larger size. You would also want to add more brass hooks to support the weight evenly across the dowel.
The brass hooks had pilot holes drilled about 1 1/2″ back from the front of the floating shelf. The hooks were added ensuring that the 'open' part faced the front of the shelf. Finally, items are strung along the dowel and it is hung from the hooks.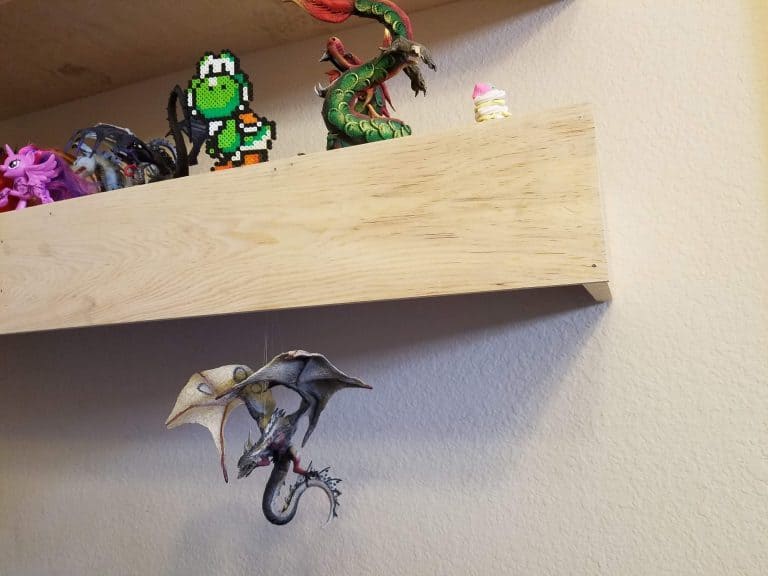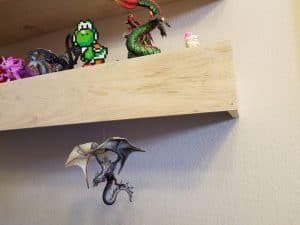 Hanging items under a floating shelf can make them look significantly different from just sitting them on a shelf. Decorations look much more dynamic hanging from a floating shelf.