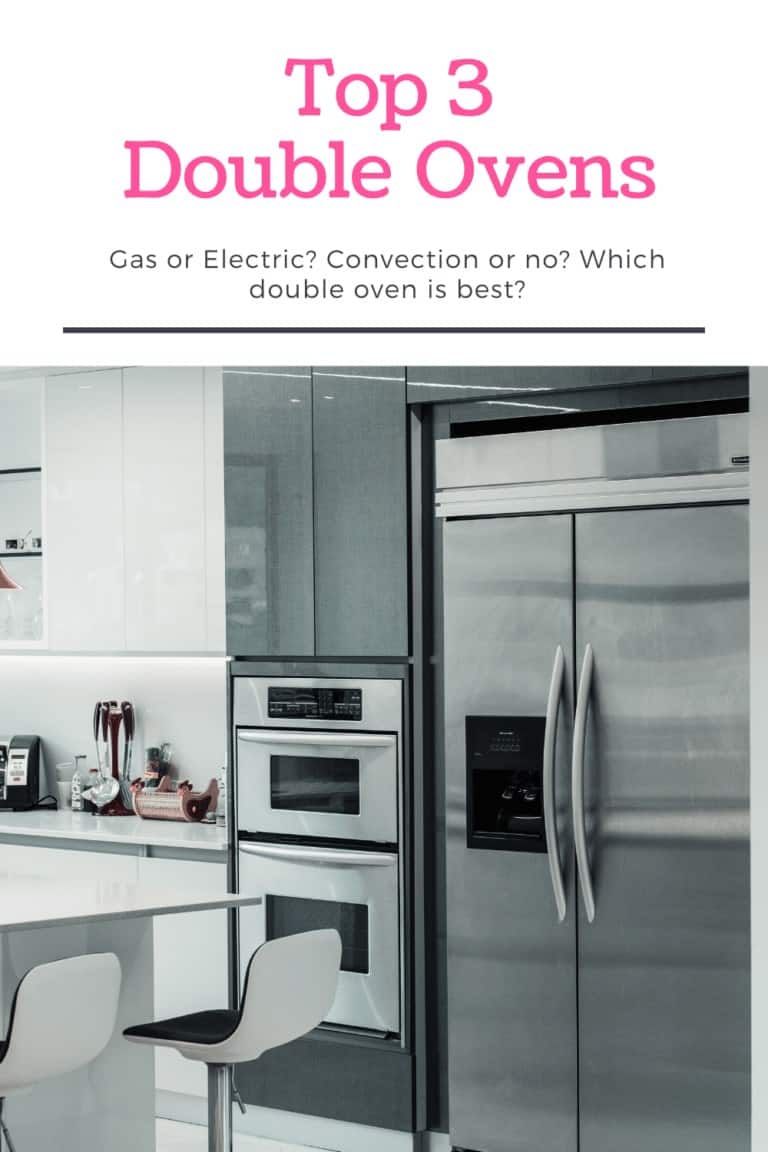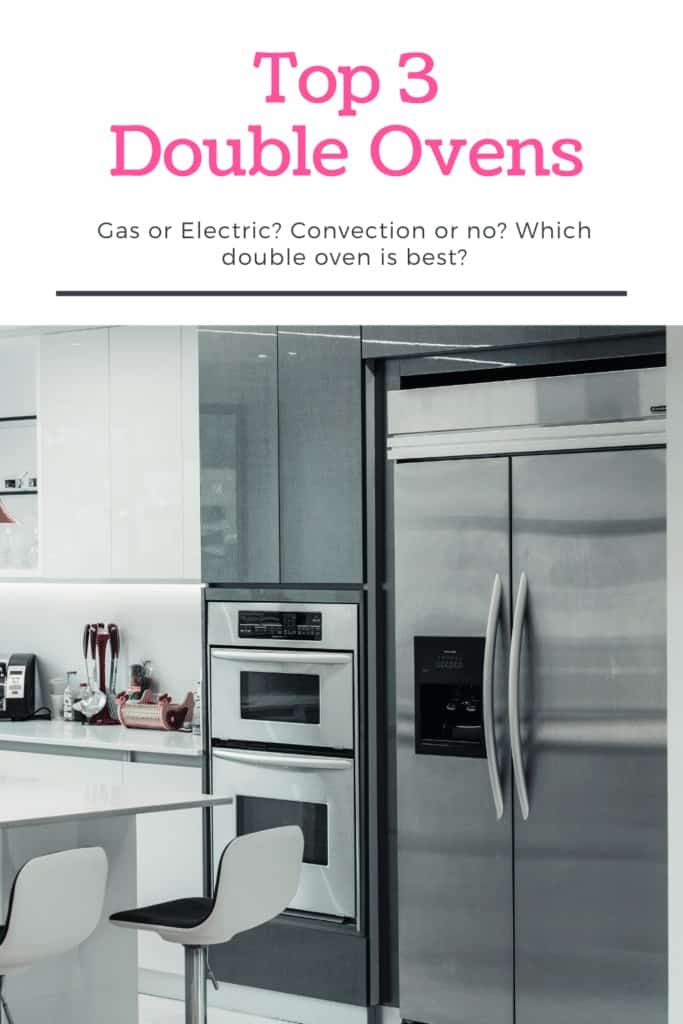 Are you looking for a double oven electric range wall unit? Do you want a double oven with convection or no? Maybe you want an oven and microwave in one unit. Check out this post where I go over the best double wall ovens available.
A double oven electric range wall unit is an oven (duh) that goes in your wall. What makes a double oven special is that instead of just having one oven – you have two. This makes double oven electric range wall unit great for times when you are cooking multiple different things at multiple temperatures simultaneously. Thanksgiving, Christmas, Easter – a double oven electric range wall unit is perfect for all of the large holidays allowing you to both cook the main meal and dessert simultaneously.
If you're in a hurry (or just curious!) –
Simple, right? Not so simple in practice though. There are tons of options to consider when choosing a double wall oven. Do you want an electric double oven, or do you want a gas double wall oven? Should your new oven have convection? What is convection even? Maybe you want a oven and microwave instead of two ovens.
See what I mean – not so simple.
Which is better, a gas or an electric double wall oven?
I personally don't have a preference as long as the oven gets hot, and stays at a consistent temperature. If you do not have gas available in your house, then you would want to choose an electric double oven. A gas line won't magically appear overnight just because you buy a gas oven. Gas ovens tend to heat up faster but can have more variations in temperature. Electric ovens generally cost more, but hold a consistent temperature better.
Gas double wall ovens are also significantly harder to find. So much harder to find that I am not including them in this review here. Sorry folks! There isn't enough choice to justify calling one 'best'. Also, the lack of gas double wall ovens means that there will be fewer people who can work on them, and fewer parts for them.
Your best bet would be to go with an electric double wall oven.
Should your double oven have convection? What is convection even?
Convection is movement caused by differences in hot and cold areas. In ovens, some movement of air around the oven due to hot and cold spots happen naturally. A convection oven takes this movement and intensifies it. A convection oven has a fan in it that assists with moving the air around. This means that your oven has more even heat – the hot and cold spots are reduced by the movement of the air.
Which Double Oven Electric Range Wall Unit are best?
Frigidaire Professional FPET3077RF 30 Inch Stainless Steel Electric Double Wall Convection Oven
The Frigidaire Professional FPET3077RF double oven electric range wall unit is Amazon's best selling double wall oven. This is an electric wall oven with convection. A convection oven has a fan in it to move the air around, preventing hot and cold spots in the oven. This double oven also has a temperature probe for the top oven. This means there is no more guess work to determine if a roast is done or not. You can get it to the perfect temperature every time. It has dual timers, one for each oven. This oven also has self cleaning mode. Never scrubbing an oven clean again is amazing. This oven also comes with a 'no preheat' feature that allows you to start cooking in it immediately – no more waiting for the oven to get warm.
GE JT3800SHSS Electric Combination Wall Oven
The GE JT3800SHSS Electric Combination Wall Oven is well reviewed on both Lowe's and Home Depot's website. Instead of being a true double oven, this unit has a microwave built into it. The bottom unit is a traditional oven, and the top is a microwave. This allows you to have a more streamlined look in your kitchen, and keep your cooking all in one location. This oven half of this appliance has a self cleaning feature – again, no scrubbing out the oven. The oven also has more loops in the heating element. It passes across the oven more than normal. This improves the heat distribution of the oven and helps prevent cold spots. The microwave has a sensor in it for automatically calculating and adjusting cooking times for your favorite foods. This means less cold microwaved leftovers or super hot spots.
Frigidaire FGET3066UF 30″ Gallery Series Double Electric Wall Oven with Convection in Stainless Steel
The Frigidaire FGET3066UF double oven electric range wall unit is highly rated on multiple sites. This double oven is electric. This oven also has convection to move the air around, and a temperature probe in the top oven to tell you when your food is done. This oven has 'Quick Preheat' which can bring your oven up to baking temperature in just a few minutes. This oven is unique in that the lower heating elements are hidden beneath the oven floor. This makes the oven much easier to clean. It has automatic settings for self cleaning and steam cleaning. This oven also has an automatic setting for proofing bread, ensuring that your dough rises in a warm environment.
To see more double wall ovens
Maybe you want a double oven in a different color – white instead of stainless steel. Do you want a wall oven that has a microwave attached to it? To see even more double wall oven options check out the Amazon Best Sellers for Double Wall Ovens –>
✅ Check out the Best Selling Wall Ovens on Amazon
Related posts