Wool dryer balls seem to be all the rage these days. Dryer balls are advertised as an all natural way to soften your laundry without the harsh chemicals contained in dryer sheets. I have been using dryer balls for over a year now. In this post, I will review wool dryer balls.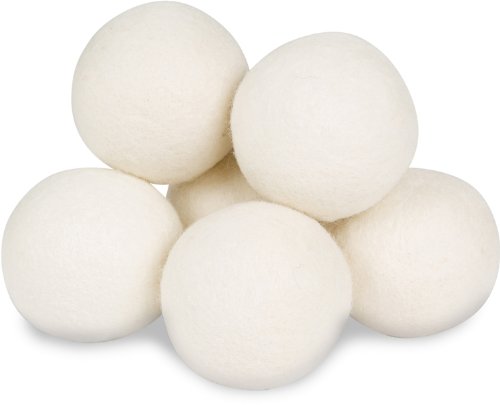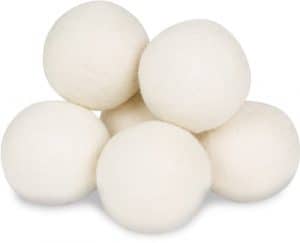 I started using wool dryer balls over a year ago. I chose to try using dryer balls to get away from using harsh chemicals in my laundry and around my family. You can make your own dryer balls, but these ones here are very similar to the ones that I use. If you do not have spare wool yarn on hand, making your own dryer balls costs about the same as buying them.
For most laundry loads, these wool dryer balls are quite capable of neutralizing static. I regularly use 4 to 6 dryer balls per dryer load of laundry. I have found that using dryer balls does not completely remove all static from my laundry. Some items that produce a high amount of static that cannot all be neutralized by these balls.
One thing that I miss about dryer sheets is the smell. I miss having laundry that 'smells clean'. Every now and then I add a couple of drops of essential oil to my dryer balls. This give my laundry the pleasant smell that I missed when switching away from dryer sheets.
Some things I do not miss about dryer sheets are the cost and the chemicals. Now that I use dryer balls, I am not buying more dryer sheets each month and so save money. Another benefit of using dryer balls is that the chemicals from the dryer sheets are not clogging up my dryer vent and ending up spread all over my clothes and exposed to my family.
Overall, I really like using wool dryer balls compared to dryer sheets. The dryer balls mostly neutralize static. You can add essential oils to the dryer balls for a nice smell, and you do not have your family being exposed to the chemicals. I recommend buying a set of dryer balls if you do not have some already.